Welcome to Indianapolis
In the heart of the Midwest is a city rich in arts and culture, history and heritage, time-honored traditions and endless possibilities. Indianapolis, the nation's twelfth largest city, has gone through a dramatic revitalization and stunning renaissance period that makes it almost unrecognizable from the place it was less than two decades ago. Indianapolis is the right balance of big-city style and small-town neighborliness that makes it the perfect place to live. Discover more about this place where everyone is welcomed by the warmth of genuine smiles. What follows is just an overview about the Hoosier Capital. I encourage you to learn more by visiting
www.abilityplus.com
. Also to assist you, this City Guide includes numerous links to websites that provide additional information about the events and locations mentioned.
Who We Are

SMALL TOWN WITH A BIG CITY ATMOSPHERE

Since the 1990's, Indianapolis' successful efforts to revitalize the heart of the city have resulted in a downtown package that includes the new Lucas Oil Stadium, Banker's Life Fieldhouse, Victory Field, a larger Indiana Convention Center, an IMAX large-format theater, a world-class zoo, numerous museums, high-rise office buildings, state-of-the-art sporting facilities, several hotels,restored residential areas, and Circle Centre Mall.
Diversity and steady growth have long been the hallmarks of the Indianapolis economy and have long been the foundation of Indy's strong performance during the past decade. Indianapolis can boast on diverse strengths in the manufacturing, distribution, retail and service sectors. Economic diversity keeps Indy on a steady growth track, and away from the boom and bust cycles experienced by many U.S. cities.
Where We Are
Indianapolis is easily accessible from a wide variety of locations. Did you know more interstate highways bisect Indianapolis than any other in the country, earning our city the title of Crossroads of America? I-465 completely encircles the city like a wheel, with connecting spokes made out of I-65, I-69, I-74 and I-70, plus US-31, US-40 and others. Because of our central location and ties to the interstate system, half the nation's population is within a day's drive, which makes traveling to and from Indy by car quite convenient. Of course, the Indianapolis International Airport offers travel on several airlines with nonstop and direct flights to more than 100 destinations, if air travel is more your speed.
Quick Facts about Living in Indy
The Indianapolis Region, also known as Greater Indianapolis, is a nine-county area that surrounds the center and capital. These counties are Marion, Boone, Hamilton, Madison, Hancock, Shelby, Johnson, Morgan, and Hendricks. Based on the growth of nearby Carmel, Indiana, the Indianapolis statistical area this describes was renamed Indianapolis-Carmel in 2007.
Population
903,393 Marion County Metropolitan Statistical Area 2010
1,778,568 Indianapolis-Carmel Metropolitan Statistical Area 2010
Population Segments – Metropolitan Statistical Area 2010
62.1% White
26.2% Black or African-American
7.7% Hispanic or Latino
1.8% Asian
0.2% Other Races
2.0% Two or More Races
Size/Area
3,854 Square Miles Indianapolis-
Carmel Metropolitan Statistical Area, 2011
396 Square Miles City of Indianapolis (Marion County)
Labor Force Indianapolis-Carmel Metropolitan Statistical Area, 2012
905,398 Total Labor Force
7.8% Unemployment rate
Cost of Living Index – 2010
Based on the National Average of 100, Indianapolis has a lower Cost of Living Index than several other cities in the Midwest.
87.2 Indianapolis-Carmel, IN
90.4 St. Louis, MO-IL
97.8 Kansas City, MO-KS
92.0 Columbus, OH
99.4 Detroit, MI
93.8 Cincinnati, OH
116.9 Chicago, IL
92.8 Lexington, KY
87.7 Louisville, KY
Cost of Housing
$183,040 Average Price of New Home (Marion County 2012)
$116,061 Average Price of Existing Home (Marion County 2012)$151,568 Average Price of Home (Metropolitan Indianapolis Area 2012)
Climate (The Weather Channel)
• July is the average warmest month at 84°F
• The highest recorded temperature was 104°F in 1988.
• October average for the fall is 64°F
• The average coolest month is January at 34°F
• The lowest recorded temperature was -22°F in 1985.
• May is the average wettest month.
What We Have to Offer
SPECIAL EVENTS
From sporting events to special events, Indianapolis hosts all kinds, especially during the summer months. In May, join the swell of people who come to the city to participate in the Indianapolis 500 Festival including the Mini Marathon, the nation's largest half marathon with a record 35,000 registrants.
Enjoy the sounds of the Indy Jazz Fest at downtown's Military Park. Explore African-American heritage and culture in July during the weeklong Indiana Black Expo Summer Celebration. And revel in the sights, sounds, smells and sensations of the Indiana State Fair, the oldest state fair in the country held for a dozen days in August on the near north side of the city.
SPORTS
Did someone just say speed? Mention racing and Indianapolis takes the checkered flag every time. Commonly referred to as the "Racing Capital of the World," Indianapolis hosts the three largest single-day sporting events in the world: the Indianapolis 500, the Brickyard 400 and the United States Grand Prix, which brings fans to Indy from across the globe. The privately-owned Indianapolis Motor Speedway is located on the near west side of Indianapolis in the town of
Speedway. Indianapolis also is home to Lucus Oil Raceway where the NHRA Drag Racing Series and USAC Midget and Sprint Cars hit the track. The Hall of Fame Museum on the grounds of the Indianapolis Motor Speedway is where you can discover how the area's love affair with racing started, where it's been and where it's going. Racing certainly is not all Indy has to offer the sports-minded. The city boasts professional teams in basketball, football, and baseball. Always known as a basketball state (remember the movie "Hoosiers"? Indianapolis has been home to the Indiana Pacers basketball franchise for forty years. This rich history from ABA to NBA includes winning memories of star players from George McGinnis to Reggie Miller. The downtown Banker's Life Fieldhouse, a state-of-the-art building with a nostalgic façade, also is home to the WNBA's Indiana Fever — 2012 WNBA Champions!
Since March 28, 1984, the NFL's Indianapolis Colts have called Indy home. With a city of supporters behind them, Coach Tony Dungy and MVP Peyton Manning led the team to victory in as Super Bowl XLI Champions in 2007. Their new home field with a retractable roof, Lucas Oil Stadium, gives the team a great home field advantage and provided the city with the opportunity to host Super Bowl XLVI on February 5, 2012.
Professional baseball has been played in Indianapolis since 1887, and today is home to the Indianapolis Indians, the "Triple A" affiliate of the Pittsburgh Pirates. The Indians play ball in the heart of downtown at Victory Field, the "best minor league ballpark in America" and a great place for the whole family to spend a summer afternoon or evening.
Indiana Ice is a Tier 1 hockey team formed in 2004 when it was purchased from the former Danville, Illinois, the Danville Wings. They skate at the Pepsi Coliseum on the Indiana State Fairgrounds and at Banker's Life Fieldhouse.
Indianapolis' pro soccer team Indy Eleven will make its on-field debut in April 2014. The team will compete in the North American Soccer League, the top feeder league to Major League Soccer.
INDY ATTRACTIONS
Designed by the architects of Washington, DC, downtown Indianapolis is laid out on a mile square grid with Monument Circle serving as the centerpiece. At the center of Monument Circle stands the 284-foot Soldiers' & Sailors' Monument. Made of Indiana limestone, the Soldiers' & Sailors' Monument stands as a tribute to the Indiana military servicemen who served in the Civil and Spanish-American Wars. Thirty-two stories up, an observation tower provides a panoramic view of the city skyline.
Located in the southwest quadrant of downtown, White River State Park features the grassy areas, trees, water and walkways visitors expect to find in a state park. In addition, it is home to such attractions as the Indiana State Museum, the NCAA Hall of Champions, the Indianapolis Zoo, White River Gardens, the IMAX Theater, the Eiteljorg Museum of Native American and Western
Art, Victory Field ballpark, the National Institute for Fitness and Sport and the Congressional Medal of Honor Memorial. Stroll to and from the White River State Park attractions on the many trails and paths that run through it.
The Eiteljorg Museum of Native American and Western Art is a showplace for the art, culture and history of the American West and its indigenous people. Educational programs, engaging exhibits and special events are added dimensions of this unique museum.
Follow the journey of the student-athlete at the NCAA Hall of Champions. Through a variety of highly interactive displays and video presentations, visitors are able to see and hear athletes and coaches describe how they excelled in their respective sports.
Get back to nature at the Indianapolis Zoo and White River Gardens, where plants and animals are the main attraction. The nation's only accredited combined zoo, aquarium, and botanical garden, it occupies 64 acres in White River State Park. The Indianapolis Zoo, divided into biomes, features nearly 4,000 animals in a "cage less" setting and is home to the state's largest aquarium. White River Gardens gets two green thumbs up for its seasonal botanical shows, theme demonstration gardens and a 5,000 square-feet conservatory filled with tropical plants.
The Indiana State Museum is a showplace for Indiana's cultural and natural history. The building, constructed of Indiana materials, triples the size of exhibit and program space from its former locations while preservation labs and storage facilities house the museum's collection of more than 400,00 artifacts.
People of all ages enjoy the Children's Museum of Indianapolis. Whether measured by size, number of artifacts or number of visitors, The Children's Museum of Indianapolis is the world's largest and was recently ranked as the "best children's museum" in the country by Child magazine and the No. 1 museum in the Midwest by FamilyFun magazine. The five-story museum houses 100,000 artifacts in 10 major galleries that explore the physical and natural sciences, history, foreign cultures and the arts. Many of the exhibits are interactive and participatory, encouraging hands-on learning. Treat yourself to a ride on the turn-of-the-century carousel, get a great view of the stars at SpaceQuest Planetarium or get prehistoric in the Dino Discovery Lab, where children can work side-by-side with professional paleontologists to select 65 million year-old dinosaur fossils for display in the Dinosphere, the most up-to-date representation of dinosaur behavior in the world.
Visit the Indianapolis Museum of Art to enjoy one of the largest general art museums in the United States where a $180 million investment project was completed in 2010. Feast your eyes on paintings, sculptures, photographs and textiles from African, American, Asian and European collections. While there, plan to visit the National Historic Landmark 26-acre estate Oldfields-Lilly House and Gardens. And wander the 100-acres of untamed woodlands, wetlands, lake and meadow of the adjacent Fairbanks Art and Nature Park.
INDY'S MORE HISTORICAL SIDE
Indianapolis is second only to Washington, DC, in number of memorials. The city pays homage and respect through memorials to Medal of Honor recipients, fallen law enforcement and firefighters, and Hoosiers who died in conflicts from the Civil War to Somalia. Indianapolis is also home to one of only 26 national monuments in the country. Situated on the east bank of the Central Canal, the USS Indianapolis Memorial recognizes those who died on the last U.S. ship to sink during World War II. Etched on one side is the story of the sinking with the names of all those who served on the other.
Step inside the beautiful Hilbert Circle Theater right on Monument Circle to hear the Indianapolis Symphony Orchestra. The year-round performance schedule of 200 classical, pop and holiday concerts is performed at the historic theater, plus summer concerts are heard under the stars at Conner Prairie frontier village. Just a few blocks from Monument Circle stands Indianapolis Union Railroad Station, site of the nation's first union railroad. Built in 1888 to handle the booming rail traffic, Union Station has been restored into a beautiful hotel and meeting venue.
http://www.nps.gov/nr/travel/indianapoli
s/unionstation.htm
Also within walking distance of Monument Circle is the Indianapolis City Market. Established in 1886, the original City Market is still standing and listed in the National Register of Historic Places. In an Old World atmosphere, the market's vendors offer fresh produce, meats, fish, imported coffees and baked goods. Specialty stands include gifts, flowers, candy, shoe shines, clothing, alterations, and shoe and leather repair. Cart vendors ranging from a portrait artist to various craft and jewelry designers add an ever-changing flavor to the market.
For decades, the Madame Walker Theatre Center has been the heart of Indiana Avenue, once well-known throughout the Midwest as the city's center of jazz. Legendary musicians like Bix Beiderbecke and West Montgomery played at the Indiana Avenue jazz clubs. The Walker Building and Theatre were originally constructed in 1927 as the home of Walker Manufacturing, founded by the country's first female self-made millionaire, Madame C.J. Walker. Travel north to the Indianapolis suburb of Fishers for a stop at Conner Prairie, an open-air living history museum. It serves as a local, regional, and national center for research and education about the lives, times, attitudes, and values of early 19-century settlers in the Old Northwest Territory, emphasizing the Indiana experience. The museum and historic areas are set on a 210 acre site featuring wooded areas and orchards along the White River in central Indiana. Each year, more than 320,000 people visit this living history museum and frontier village where the past becomes the present. You can experience authentic frontier activities, including a pioneer wedding celebration and camp meeting. Seasonal events and exhibits throughout the year enrich the museum and its visitors. It's good, old-fashioned family fun…1830's style.
For more modern outdoor activity, spend the day at Eagle Creek Park. With 3,900 acres of wooded terrain and a 1,300-acre reservoir, Eagle Creek, is one of the largest municipal parks in the United States. The park has footpaths, bike trails, a nature center, a 36-hole golf course, archery and pistol range, shelter houses, playgrounds and two retreat centers that are available for day conferences or retreats. Visitors can swim, sail, canoe, bird watch, fish and cross-country ski. Horse-drawn carriage rides through the park are offered seasonally. Eagle Creek is home to one of only two rowing courses in the United Sates sanctioned for international competition by the International Federation of Rowing Associations. In 1994, it was the site of the World Rowing Championships.
DINING
All that activity is bound to work up an appetite. Indy's diverse and abundant restaurant selection downtown gives diners a lot to chew on. Tempt your taste buds with a succulent steak from Ruth's Chris Steak House or savor the seafood at Kona Jack's Fish Market. Travel around the globe without ever leaving the city with P.F. Chang's China Bistro, the Rathskeller for authentic German cuisine or the Claddagh Irish Pub. Catch the big game on one of the many TVs at Champps, Rock Bottom Brewery or Hooters. In addition to wonderful national restaurants with locations in Indianapolis, our city boasts delicious and unique options for dining too numerous to name, but here are a few worth pointing out.A fourth generation continues the homemade Italian food tradition begun in the 1930's at Iaria'Italian Restaurant. Sandwiches at Shapiro's Delicatessen are still stacked so high they don't fit in your mouth. Calling downtown home for more than 100 years, St Elmo Steak House has a national reputation for great food, great service, and shrimp cocktail you'll never forget. Select from hundreds of restaurants in the area based on location or cuisine at
http://indianapolis.diningguide.com
"Two things I've noticed about Indianapolis whenever you go back:
The people are nice –automatically nice –and the food is better!"
David Letterman
SHOPPING
Explore Circle Centre Mall downtown where you'll find
every specialty store you would want. If antiques are what you're looking for, take a short drive southeast of downtown to Fountain Square historic district, where you'll find antique dealers in specialty stores and art galleries. Or browse the eclectic boutiques and vintage clothing shops just a little north of downtown in Broad Ripple Village where you also can dine in one of their unique pubs and eateries, many with outside seating during the warm-weather months. Other area malls include Castleton Square on the northeast side, Glendale Mall to the north, Greenwood Park Mall on the south side, Lafayette Square Mall on the west side, and The Fashion Mall at Keystone on the far north side. Surrounding area malls include Hamilton Towne Centre in Noblesville, Clay Terrace in Carmel, Metropolis in Plainfield and south of Indianapolis, Edinburg.
Indy Government
A BRIEF LESSON
By 1970, the city of Indianapolis had grown to encompass all of Marion County. Rather than two separate bodies for city administration and county administration, a unified government or UniGov was created. Under UniGov, the City Council and County Council combined to form the City-County Council. City-County government is now divided into three branches, the executive, legislative, and judicial branches, similar to the federal system of government.
For additional detailed information, please visit the government website at
www.indy.gov
Executive Branch
The executive branch consists of the mayor's office and five departments, each with its own functions and responsibilities. Under UniGov, the mayor is the chief executive officer of both the city and the county. Gregory A. Ballard was elected the 48th Mayor of Indianapolis on November 6, 2007, and was re-elected to a second term on November 8, 2011.A director is appointed by the Mayor and approved by the City-County Council for each of the five departments: Capital Asset Management-monitors condition of infrastructure assets such as streets, bridges, sewers, etc., manages parking meters, and maintains street and bridge lighting. Metropolitan Development-responsible for code enforcement, planning and zoning, redevelopment, and historic preservation. Public Works-collects and disposes of liquid and solid waste, monitors air pollution, and maintains streets, bridges, storm water drains, and sanitary sewers
Public Safety
-responsible for overseeing the Indianapolis police and fire departments, emergency management planning, weights and measures, and animal control.
Parks and Recreation
-maintains and builds golf courses, neighborhood and regional parks, community centers, swimming pools, and other recreational facilities such as William Kuntz Soccer Center, Mayor Taylor Velodrome, and the Regatta Course at Eagle Creek. Each department also has a non-salaried policy-making board that holds regular public meetings. The board members are appointed by the mayor and the council.
Legislative Branch
The legislative branch of local government consists of the 29-
member City-County Council. Each member is elected for a four-year term. Twenty-five of the members are elected by the voters in their districts and four at-large members are elected by the voters of the entire county. In addition to powers of confirmation of mayoral appointments, the council has exclusive power to adopt budgets, levy taxes, and make appropriations. The council can also enact, repeal, or amend local ordinances.
Judicial Branch
The third branch of UniGov, the judicial branch, consists of a Circuit Court; a Superior Court withfour divisions (Civil, Criminal, Probate, and Juvenile); a Municipal Court with 13 criminal trial courtrooms and four civil courtrooms; and a Small Claims Court with eight courtrooms.
Police and Sheriff Merger
In January 2007, the Indianapolis Police Department merged with the Marion County Sheriff's Department to form the Indianapolis Metropolitan Police Department.
Residential Communities MARION COUNTY
Marion County is divided into nine Townships with different advantages and strengths. It's like they have distinct personalities. If you are relocating to Indianapolis, you might want to spend some time in each area to determine which area suits you best. Each township is governed by a Township Trustee, Township Assessor and Advisory Board.
NORTH
Lawrence Township
Lawrence, Indiana, both the city and the township, is located in the northeast corner of Marion County. Several upscale housing communities and outdoor recreation facilities are in the area
including the exclusive Geist development.The elementary, junior highs and high schools have received excellent rating, and career training is offered in fifteen vocational areas. Also, special
education and gifted classes are available. Visit https://www.ltschools.org/.
Pike Township
In the northwest corner of Marion County that includes Eagle Creek Park, Pike Township offers a diverse social, cultural, ethnic and economic makeup. The nine elementary schools, three middle schools and one high school (with a freshman campus) maintain high academic standards in state-of-the-art facilities. Visit the school website at
http://www.pike.k12.in.us/
.
Eagle Creek Park, in the township's northwest corner, provides a 5,000-acre nature facility for hiking, fishing, sailing and skiing. It also includes a 27-hole golf course, bird sanctuary, archery range, woodland/wildlife preserve and other family activities.
Washington Township
Encompassing a large area of northern Indianapolis, Washington Township is the third most populated township in Marion County. It has a long-standing reputation for a fine standard of living with tree-lined neighborhoods. Butler University and Broad Ripple Village are in Washington Township. The school system has received high scholastic ratings and special education programs are available. Career training in fifteen fields is offered by the J. Everett Light Career Center. Many private and parochial schools are also within Washington Township. Visit the school website at
http://www.msdwt.k12.in.us/
Three branches of the Indianapolis/Marion County Public Library offer excellent facilities including traveling bookmobiles. This township offers both public and private recreational facilities.
SOUTH Franklin Township
Marion County's southeast corner has been predominantly a rural area on the fringe of Indianapolis, however, substantial development has taken place and many new housing developments can be found. The township is served by six elementary schools, two intermediate schools, and one high school that boast state-of-the-art athletic facilities. Visit
http://www.ftcsc.k12.in.us/
.
Perry Township
In the south central section of Marion County, this township features well-established residential neighborhoods. The town of Southport is located in the southern section of the township and the University of Indianapolis is in the northern section. Perry Township includes 11 elementary schools, two sixth-grade academies, two middle schools and two high schools. Visit the school website at
http://www.msdpt.k12.in.us/
OUTSIDE OF MARION COUNTY
Some of the finest residential communities in the Midwest are located in the greater Indianapolis area in the counties bordering Marion County.
NORTH –HAMILTON COUNTY

Carmel Indiana
, is pronounced Car'- mel, like the candy! One of the fastest growing suburbs in the United States, Carmel has often been called an "ideal suburb" with some of the most outstanding housing and most affluent per-capita incomes in Indiana. Located in Clay Township, Hamilton County, it lies immediately north of Indianapolis via state highways 31 and 431.
Schools
The Carmel-Clay School Corporation earns high scholastic ratings. There are eleven elementary schools, three middle schools and one high school with extensive facilities. Vocational and special education programs are offered. Visit the school website at http://www1.ccs.k12.in.us/
.
Municipal Information
The government includes the Mayor and a seven-member City Council, a Clerk-Treasurer, a City Judge, as well as Board and Commissions including the Board of Public Works, Board of Zoning Appeals, Redevelopment Commission, Plan Commission, Parks and Recreation Board, Economic Advisory Board, and Housing Authority.
Miscellaneous
Besides easy access to all of Indianapolis for entertainment and recreation, the Carmel area boasts of top-rated country clubs, golf courses, health clubs, riding stables and shopping districts. Carmel has its own Symphony Orchestra and a highly-acclaimed modern public library.
Fishers
Located in southeastern Hamilton County, the town of Fishers began simply in 1872 as a train stop called Fishers Switch and very slowly grew to a population of 388 by 1960. That all changed quickly after Indiana highway 37 was relocated and connected to I-69. The Town of Fishers became a fast-growing suburb just 20 miles north and east of downtown Indianapolis. By 2006, the population was 60,000. In 2010, the population grew to 76,950 with an estimated population of 81,850 in 2012.
Schools
Hamilton Southeastern Schools have achieved significant successes in academic competitions, sports, music, arts and other extracurricular activities. The school corporation includes twelve elementary, three intermediate and three junior high schools, a freshman campus and two senior high schools.The schools hold a Four Star rating issued by the Indiana Department of Education. Visit the school website at
http://www.hse.k12.in.us/
.
Municipal Information
The town of Fishers is governed by a seven-member Town Council with legislative and executive powers, plus a clerk-treasurer responsible for the town's financial matters. The Town Council elects a council president and vice-president. The town council also appoints and oversees a town manager whose day-to-day management responsibilities include overseeing the administration, development, fire, police, parks and recreation, public works, wastewater and information technology departments.
Miscellaneous
In July 2005, Money Magazine unveiled its annual listing of "Best Places to Live in the United States". The Town of Fishers was ranked as twenty-fourth best, higher than any town or city in Indiana.
Noblesville
Noblesville is the seat of Hamilton County and is seventeen miles northeast of Indianapolis. I-69, with easy access to I-465, is just four miles southeast of Noblesville. Prestigious home and
condominium communities such as North, South and West Harbours and Forest Bay surround Morse Reservoir, a boating enthusiast's "dream". SchoolsThe Noblesville School District serves most of the city of Noblesville and all of Noblesville Township.
Schools
Include six elementary, two middle school, and one high school with a freshman center. Visit http://www.noblesvilleschools.org/.
Municipal Information
Governed by a Mayor, a seven-member Common Council, a City Planning Commission and a Board of Zoning Appeals, the City of Noblesville also has a 23-member police force as well as fourteen auxiliary police. Two fire stations with a 30-man full-time crew serve the area.
Miscellaneous
Forest Park is a municipal park with a 9-hole golf course, pool, sports and picnic facilities and the Indiana Museum of Transportation and Communications. Also within the city limits is the newly enlarged Riverview Hospital. Conner Prairie Pioneer Settlement, a living museum of early Indiana history, is just south of town and attracts visitors from all over the Midwest.
NORTHWEST –BOONE COUNTY
Zionsville
A historic and architectural treasure just into Boone County, Zionsville is a quaint village less than thirty minutes from downtown Indianapolis. Restored and remodeled starting in the 1960's to preserve its Colonial, Victorian and Early American past, Zionsville is one of the favorite shopping and dining villages complete with brick streets of yesteryear. This, combined with the dramatic new home communities bordering the town, makes Zionsville a much-favored address.
Schools
Zionsville Community schools include five elementary, two middle schools, and one high school. For more information about the schools, visit
www.zcs.k12.in.us
.
Municipal Information
A five-member Town Council is elected along with a Clerk-Treasurer. The Redevelopment Commission is made up of six members.
Miscellaneous
In 1861, President-elect Abraham Lincoln traveled by train through Zionsville from his home in Illinois to his inauguration. The train stopped briefly and Lincoln stepped to the rear platform of the train to speak to the assembled crowd. In commemoration that site was named Lincoln Park.
WEST –HENDRICKS COUNTYAvon
On the west side of Indianapolis, the Town of Avon has experienced explosive growth as has the Carmel/Fishers area north of the city. In 1990, the area claimed a population of just 1,000, although it was not officially a town until 1997. The population in 2004 was approximately 10,000. Officials list the population as 13,300 for 2012.
Schools
Avon Community School Corporation includes seven elementary schools, two intermediate schools, two middle schools and one high school. The Avon schools recently were recognized as Indiana "Four Star" schools by the Indiana Department of Education by placing in the top 25 percent of all Indiana schools for its statewide testing scores (ISTEP) and graduation rate. Visit the school website at http://www.avon-schools.org.
Municipal Information
The five members of the Town Council serve as the executive and legislative body. A council president is elected by the town council. The Town Manager is the chief administrative officer who oversees departments and staff who coordinate various services. Brownsburg located just 15 miles north of the Indianapolis International Airport, Brownsburg is a combination of rural and suburban. This family-oriented own is home to one of the most diverse auto racing facilities in the county, Lucus Oil Raceway at Indianapolis, where more than 100 events are held each year.
Schools
Brownsburg Community School Corporation includes six elementary schools, two middle schools,and one high school. Visit
http://www.brownsburg.k12.in.us/
.
Municipal Information
The Town Manager, under the direction of the five-member Town Council, is responsible for the administration of the town and has supervisory control over all town personnel except elected officials, policemen and firemen.
SOUTH –JOHNSON COUNTYGreenwood / Center Grove
Located just south of Indianapolis is the city of Greenwood. Divided into two distinct areas, Old Towne occupies Main Street off of I-65. Many long-time businesses have been joined by new manufacturers and warehouse facilities. Greenwood's White River Township is called Center Grove. Newer luxurious subdivisions dot the landscape and have brought tremendous development and growth to the area.
Schools
Greenwood Community School Corporation includes four elementary schools, one middle school and one high school. For more information, visit http://oak.gws.k12.in.us/.
Center Grove School Corporation in White River Township includes six elementary schools, two middle schools and one high school. In addition to academic excellence, Center Grove also is known outstanding sports and other extracurricular programs. Visit the school website at http://www.centergrove.k12.in.us/.
Municipal Information
Greenwood is managed by a Mayor and Common Council. Assisting is the Board of Public Works & Safety, Advisory Plan Commission, Economic Commission, Redevelopment Commission, and others. Miscellaneous The Greenwood Greenways program has built dozens of miles of multi-use trails, greenways and walkways throughout Greenwood for walking, running, cycling and skating enjoyment. More trails are planned throughout the area.
Let's Have Some Fun
The Circle City has a variety of off-beat and exciting things to do and places to go. It doesn't matter if you're interested in basketball, history or high-octane excitement, Indianapolis can provide friendliness and fun that is recognized far and wide. Visit
http://visitindy.com
for more information.
Here is just a sampling of some of the fun and funky things Indianapolis offers:
•Tilt Studio Indy is your family FUN destination! Featuring one-of-a-kind motion simulators, video games, redemption games and now Red Planet laser tag! We are Indianapolis' largest arcade, birthday party and event center located in the heart of downtown Indianapolis in the Circle Center Mall.
•Ride pedal boats or surrey bikes, rollerblade or jog along the Indianapolis Canal Walk, a renovated 10 ½block downtown canal which features gardens, parks, decorative bridges and walkways. The canal has become a focal point for activity on the west side of downtown.
•Race go-karts at Fastimes Indoor Karting, which offer European-style, wheel-to-wheel racing in state-of-the-art karts. Driverscan race against the clock or each other and racing helmets, suits and gloves are provided.
If you need more of the "real thing", drive a professional race car at Track Attack Racing School
•Go duckpin bowling at Action Duckpin Bowl or Atomic Bowl Duckpin in Fountain Square. In duckpin bowling, players get three wooden, softball-sized balls per frame with which to knock down 10 pint-sized pins. Both alleys are located in a historic renovated building furnished with equipment from the 1950s and featuring oversized black and white photos of past duckpin bowling greats –most of whom have flattops.
•Tour the Indiana Medical History Museum, what one travel book called a "marvelous museum quite simply without peer in the entire county." The museum is housed in the historic Pathological Department of the former Central State Hospital. The museum includes old stethoscopes, X-ray machines, ophthalmoscopes, lab equipment and other medical artifacts.
•Spend the evening stargazing at Holcomb Observatory and Planetarium, Indiana's premier observatory. The observatory is located on the beautifully landscaped grounds of Butler University, just a few miles north of downtown Indianapolis.
•Check out the Indianapolis Motor Speedway Hall of Fame Museum. More than 35 cars that have won the Indianapolis 500 are on exhibit at the museum. Shop for souvenirs and racing mementos in the museum's gift shop. You can even take a ride around the famous 2½ mile oval, home of the "greatest spectacle in racing".
•Have a few laughs at Crackers Comedy Club Downtown or Broad Ripple, where the alumni list includes Tim Allen, Rosie O'Donnell, Jeff Foxworthy and Drew Carey.
•Take in an outdoor summer concert during Symphony on the Prairie at Conner Prairie. On weekends, the Indianapolis Symphony Orchestra performs classical music while the audience spreads out on blankets with picnic dinners in a wooded, picturesque setting of this living history museum.
Index of Indianapolis's Arts Groups and Facilities
Theatre/Dance/Music
American Cabaret Theatre–authentic European-style cabaret
Asante Children's Theatre–enlightening youth through theatrical arts
Beef & Boards Dinner Theatre–year-round
Equity theater Dance Kaleidoscope–Indiana's only professional modern dance company
Freetown Village–first-person living history portrayals
Indiana Repertory Theatre–Indiana's Theatre Laureate
Indianapolis Children's Choir–one of the largest in North America
Indianapolis Civic Theatre–community theateroperating continuously since 1914
Indianapolis Opera–opera of the highest professional standards
Indianapolis Symphony Orchestra–under the baton of Maestro Mario Venzago
Massachusetts Avenue Arts District–theaters, galleries, retail, jazz, trendy restaurants
Murat Center–beautiful downtown venue
Phoenix Theatre–contemporary issue-oriented plays
Theatre on the Square–presents an unorthodox view on orthodox
Attractions and Landmarks
Visit Indy–Visitor's Central Athenaeum–home of the American Cabaret Theatre
Broad Ripple Village–Indy's version of Greenwich Village
Indianapolis Canal Walk–USS Indianapolis memorial is here
The Children's Museum of Indianapolis–the world's largest
Christ Church Cathedral–the city's oldest church building
Hilbert Circle Theatre–beautifully restored movie palace
http://hilbertcircletheatreindy.org/
Conner Prairie–life as it is was in 1830s
Banker's Life Fieldhouse–home to the NBA's Indiana Pacers and
WNBA's Indiana Fever
Eagle Creek Park–every outdoor activity you can think of
Eiteljorg Museum of Native American and Western Art–O'Keefe, Remington and more
Garfield Park and Conservatory–500 tropical plant varieties
President Benjamin Harrison Home–jewel of the Old North side
Indiana Historical Society–the home to several artifacts of Indiana heritage
Indiana Medical History Museum–a collection of scientific artifacts from the nineteenth and twentieth centuries
Indiana Statehouse–center of Indiana government; tours available
Indiana State Museum–showcase for Indiana's natural history
Indiana Repertory Theater and Indiana Roof Ballroom–
historic gems downtown
Indianapolis City Market–Old World atmosphere
Indianapolis Motor Speedway–Hall of Fame, Brickyard Crossing, and the world famous oval track
Indianapolis Museum of Art–famous 'LOVE' sculpture is here
Indianapolis Zoo and White River Gardens–
see dolphins perform or hold a giant cockroach
James Whitcomb Riley Home–the Hoosier Poet's home in Lockerbie Square Madame Walker Theatre Center–landmark in the Indiana Avenue corridor
Massachusetts Avenue Arts District–art, jazz, theatre in historic section retail, restaurants
Medal of Honor Memorial–memorial honoring American heroes; a must see along the Indianapolis Canal Walk
Morris Butler House Museum–sixteen rooms of Victorian furnishings
NCAA Hall of Champions–in White River State Park
National Art Museum of Sport–more than 1,000 works of fine art
Scottish Rite Cathedral –magnificent Gothic-Tudor structure
Soldiers' & Sailors' Monument–tribute to the soldiers who served in the Civil and Spanish American wars
War Memorial Plaza and American Legion Mall–historical tribute and
popular site for events
White River State Park–home to the Indianapolis Zoo, White River Gardens, IMAX Theater, National institute for Fitness and Spo
rt, the Eiteljorg Museum of Native American and Western Art,
Victory Field, Central Canal, The National Collegiate Athletic Association, NCAA Hall of Champions.
There are many wonderful cities and towns in the Indianapolis area. For assistance in finding the right community and home for you, call/ text or email me!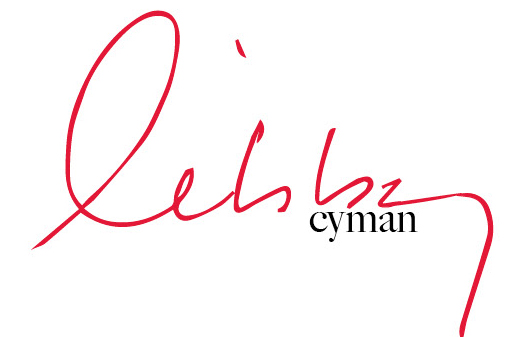 317-709-4335 or
mailto:libbycyman@remax.net
.
Indianapolis is Ranked as one of the Best places in the US for Investment Home Returns
Publisher's Note: Although every effort was made to provide accurate information, some mistakes
may be made when the subject is a living entity like our remarkable city. We apologize for any errors or omissions made in this guide.
Please feel free to visit the main Indianapolis website for
current updates and data at
http://visitindy.com